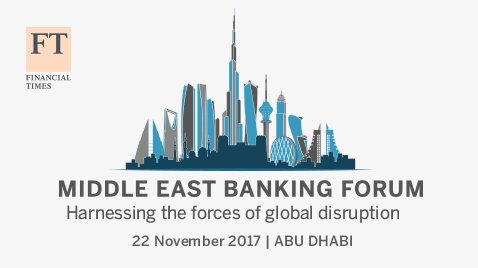 Banking is being transformed by powerful forces. Digitalisation, demanding customers, competition from unexpected quarters, cyber attacks and constantly evolving regulation. Banks that fail to adapt quickly to these trends will be left behind, or perhaps even fail. But those that embrace change by re-writing their strategies and implementing new operating models will open up a whole new world of opportunity.
Senior executives from banks in the region and further afield – as well as financial regulators, consultants and others – will come together to discuss the major challenges the industry faces. Through keynote addresses, panel sessions and on-stage interviews, our speakers and panellists will explain how those challenges can be harnessed to profitable effect. Delegates will have the chance to ask questions during the Q&A sessions, and have plenty of time to network during morning registration, the refreshments break and lunch.
If you want to know how banking is being disrupted, and the risks and benefits it is creating, join us in Abu Dhabi on 22 November.
For more information, visit here: https://live.ft.com/Events/2017/Middle-East-Banking-Forum-2017